Italian Police showcase their Lamborghini during the yearly parade trough the streets of New York city in USA on Columbus day (October)!
The celebration of Columbus Day in New York,
…members of Italian police from Ariano Irpino, took center stage in New York on the day of the parade that celebrates Christopher Columbus.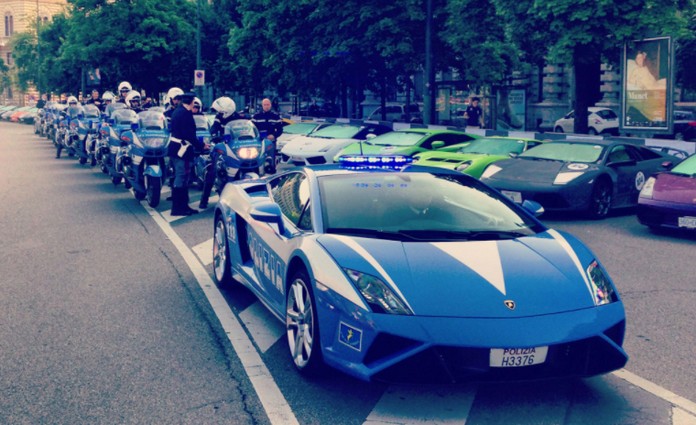 The video is from La Stampa and portrays Inspector Angelo Lanno and the assistant chief Maria Felicia Salerno.Representatives of Ariano police, led by the assistant chief Maria Felicia Salerno,
..was in the event known in the USA along with other members of the Italian police & has been immortalized by photographers of the major newspapers.