Umbria is one of the twenty regions of Italy, located in central Italy. It is the only Italian region having neither a coastline nor a border with other countries.
It includes the Lake Trasimeno, Marmore's Falls, and is crossed by the River Tiber.
The regional capital is Perugia. Umbria is known for its landscapes, traditions, history, culinary delights, artistic legacy, and influence on culture.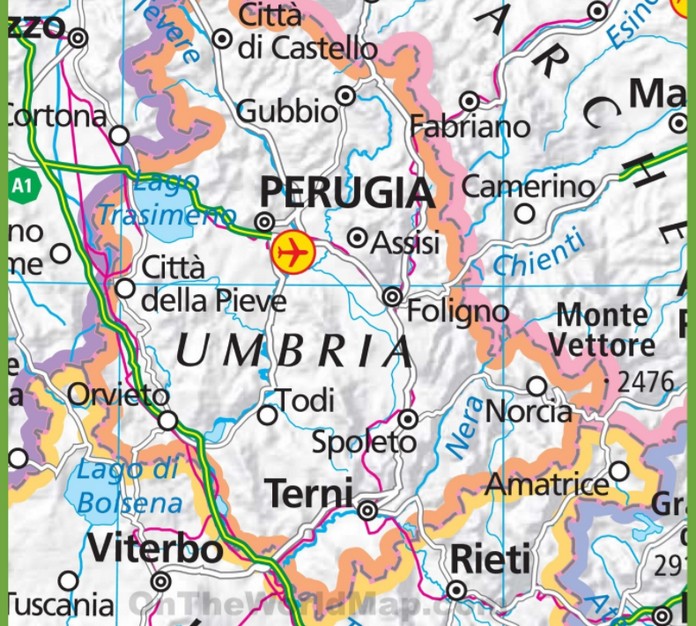 The region is characterized by hills, mountains, valleys and historical towns.
Umbria is bordered by Tuscany to the west, Marche to the east and Lazio to the south.
Umbria is crossed by two valleys: the Umbrian valley ("Valle Umbra"), stretching from Perugia to Spoleto, and the Tiber Valley ("Val Tiberina"), west of the first one, from Città di Castello to the border with Lazio.