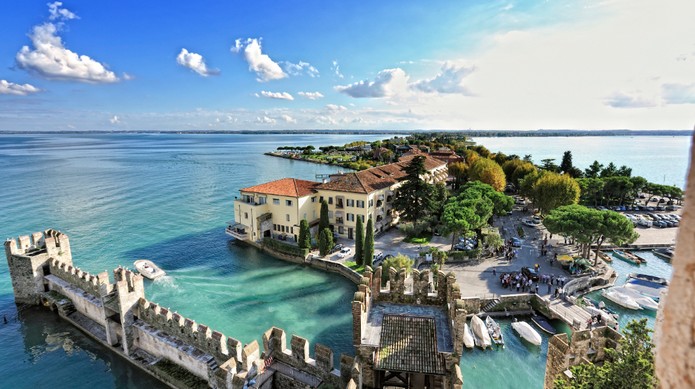 The Scaliger Castle is a rare medieval fort from the 13th century. The castle is located in Lake Garda, Italy and has become a tourist attraction!
The castle is surrounded by a moat and the only way in is threw the 2 drawbridges.
It was built to protect enemies and locals from entering.
It claimed the nick-name "sinking castle" because at first place it appears that the castle is sinking into the water beneath it.