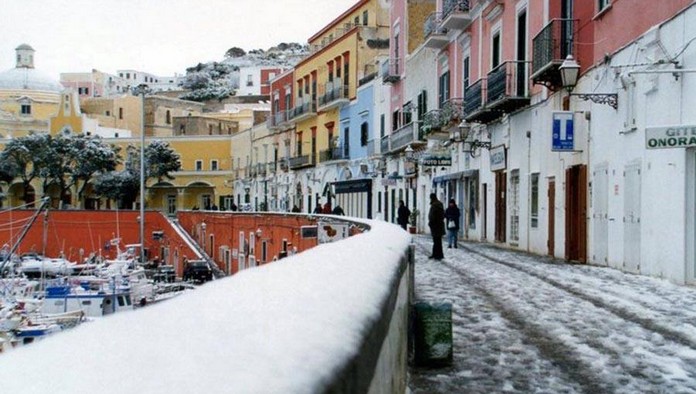 The island of Ponza is all set for a white Christmas, for the first time in 18 years. The island lies off the west coast of Italy between Rome & Naples.
Islanders awoke on Monday to unusually wintery scenes, after a spell of frost and strong winds that have cut off boat connections to the mainland.
Neighbouring island Palmarola was also dusted with white.
The snow wasn't heavy, but it was rare enough to send surprised locals out snapping.
Better known for its turquoise waters and scenic coves, Ponza is a popular destination for Romans seeking to escape the summer heat.
Unlike the island – or parts of Italy further north – Rome hasn't had snow this winter, only wind and heavy rain.