Also known as Zeppole, Sfinci are traditional Sicilian donuts.
They are a specialty of Palermo in south Italy! These delicious donuts are light and fluffy and ricotta in them makes them creamy.
They are perfect for any occasion!
Although they can be eaten any time of the year, they are commonly made to be eaten on the 19th of March which is the holy day of San' Giuseppe (St Joseph), and also on Christmas.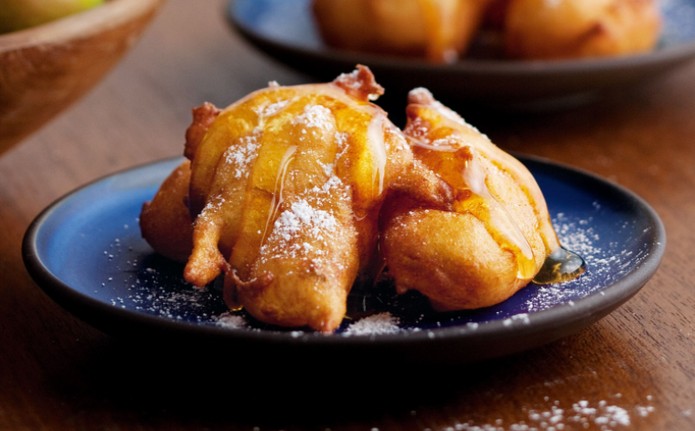 Ingredients
11 oz/300g potatoes – 210 oz/600g flour
1 squeezed orange – 1 grated orange zest
1 tbsp. vanilla extract
40ml water – 200ml milk – 5g dried yeast (1 tbsp.)
salt – sugar – seed oil
1
-Boil the potatoes, peel them and smash them in a bowl to create a sort of purée.
2
-Add flour, sugar, orange juice, grated orange zest and 1 spoon of vanilla extract.
3
-Mix everything together.
4
-In another smaller bowl, add warm water, warm milk and 1 spoon of dried yeast and mix it until the yeast is completely melted; add it to the mix.
5
-Keep mixing it together until the dough becomes consistent (it will be really sticky).
6
-Let it rest for a 1h in a warm place to let the dough rise. – Grab some of the dough with a wet spoon and fry it in hot seed oil until it will golden on both sides (you can do this also by creating little balls with your hands, just make sure to wet them first!).
7
-Let it dry on some paper towels and roll it inside a bowl full of sugar (add some cinnamon too, if you fancy it!).