The Stratolaunch plane is now the biggest in the world.
The 500,000-pound aircraft is 238 feet long, 50 feet tall, and rolls on 28 wheels. Stratolaunch Aircraft is powered by 6 engines.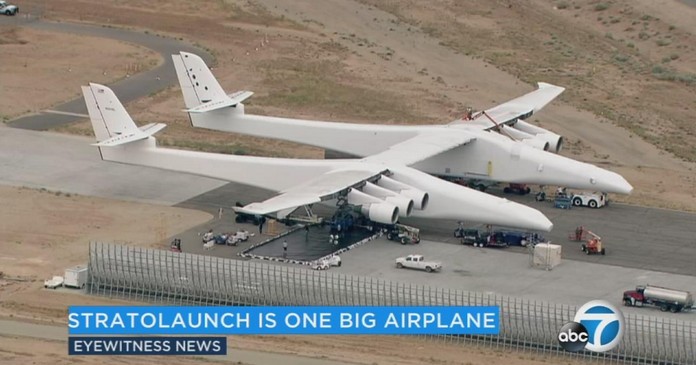 Stratolaunch plans to use the aircraft as a platform to launch rockets into orbit.
It may be able to deliver as many as three rockets into orbit on a single mission.
According to Stratolaunch, the aircraft is to perform its 1st demonstration in 2019.