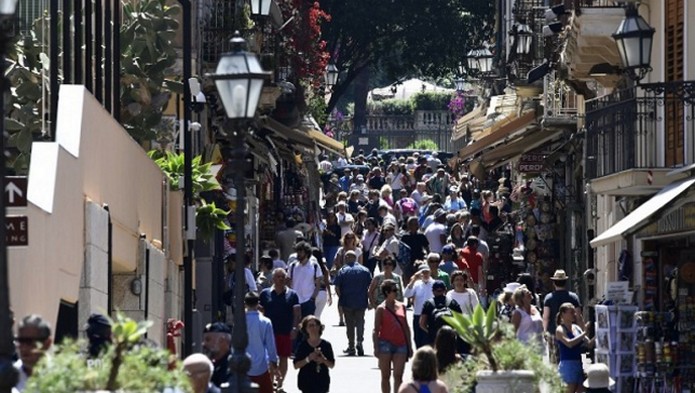 In Italy's popular tourist resorts, it's common to see waiters standing outside restaurants, chatting to potential customers and beckoning them in.
But the mayor of Taormina, a seaside town in Sicily, has now banished waiters from the pavement in the town's historic centre.
The measure comes after a brawl between waiters at two rival restaurants in August, which saw seven people reported to the Italian police.
Footage of the incident went viral in media, with videos showing staff exchanging punches & kicks as tourists abandoned their meals and fled the restaurant.
Local police at the time said the brawl was "probably linked to the desire to attract more customers" and ordered the temporary closure of the two restaurants.
Business owners are also required to "immediately install railings" to mark out the space they are permitted to use, leaving a space of 1.6 metres for customers to use.